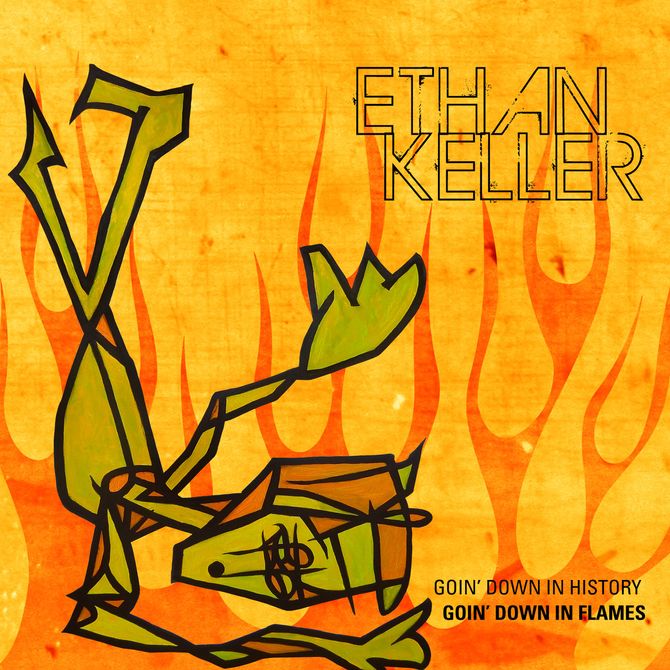 Goin Down in History, Goin Down in Flames
"Making an audacious statement like "Goin' down in history, Goin' down in flames," can mean an act of desperation, going for broke, or just going all in...
…the compelling bass line by Matthew Turner (Sam Llanas) immediately puts the song on an aggressive footing, and Keller's guitars give it hard edged amidst some lightly layered keyboards by the nineteen-year-old local phenom Anthony Deutsch (his first recording on a B3). Jeremy Kuzniar (Kings Go Forth) supplies a modern funk/rock stomp on drums and Tony "Jahmes" Finlayson (One Drum) rounds out the personnel finessing the triangle and vibra slap. "Goin' Down in History, Goin' Down in Flames" comes off as a cross between between Steely Dan's "Night by Night" and Eagles "Those Shoes."
Keller has determination in his voice that's in sync with the hardness of the music behind him and once again, he is able to blend various rock styles both vintage and current into something that's not entirely from either world but is all uniquely his own...
…once again Keller pulls from some of the best area talent for meaningful guest spots (Milwaukee is the town that brought us Hubert Sumlin, Melvin Rhyne and Daryl Stuermer, after all). Jamie Breiwick's lustrous flugelhorn make the perfect companion to the sparkling guitar on "Glisten" and he joins local blues harp legend Jim Liban on a hopeful, confident "Bounty In My Arms," the right, upbeat way to end the album. That blues feel by Liban is compounded by the steady bottom end of Nick Moss bassist Matt Wilson, who also laid down a fat, low slab on "Easy Come, Easy Go." Drummer Tim Russell supplied the beats on half of these dozen songs, with a completely different, appropriate presentation each time. His dynamic drumming on "Learn" even helps to make that one of the best overall tracks on the album...
When all is said and done, though, Keller's prime strength is the one that's the hardest for musicians to master, the ability to write memorable songs that play silently in your mind long after listening to the actual audio. He leverages that advantage to the fullest more than any other record he's made…"
BUY "Goin Down in History" at CD Baby
via CDBaby.com
BUY "Goin Down in History" DIRECT
via PayPal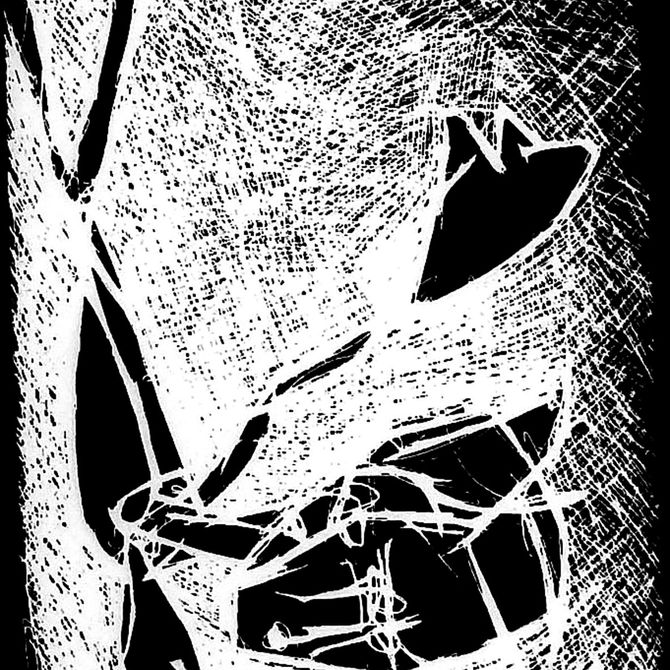 EK T-Shirt
*subject to size availability - please inquire 
Ethan Keller's "SUMMERTIME" cover